English
Students of the new millennium need to use language both skillfully and confidently. The English compulsory courses are designed to develop the oral communication, reading, writing and media literacy skills that students need for their secondary English programs and their daily lives.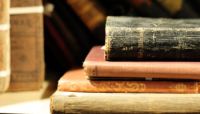 In the academic/university level courses, students will analyse literary texts form contemporary and historical periods, interpret informational and graphic texts and create oral, written and media texts in a variety of forms.
In the applied/college and locally-developed/workplace level courses, students will read, interpret and create a variety of informational literary and graphic texts.
Students, at all levels, will also develop various reading and writing strategies to become effective communicators. The compulsory courses work to develop the skills students will need in the 21st century.
In addition to the compulsory courses, we also offer electives in Media Studies and Writers Craft.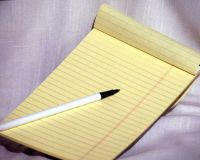 Media Studies is a Grade 11 Open course which develops students' media communication skills as well as effective and responsible use of media in the 21st century. Students will analyse various forms and messages in media and the audience responses to media. Students will develop critical thinking skills, aesthetic and ethical judgement and skills in viewing, representing, listening, speaking, reading and writing.
Writer's Craft is a Grade 12 University elective which emphasizes knowledge and skills related to writing. Students will analyse models of effective writing, identify and use techniques required for specialized forms of writing and identify effective ways to improve the quality of their writing.
English Department Informational Video