Uniform Supplier
McCarthy's In-School Uniform Store-COVID UPDATE
Please see the link below for a message from our Principal regarding our school uniform provider and important information from McCarthy's to meet your school uniform needs. Click the link below to access.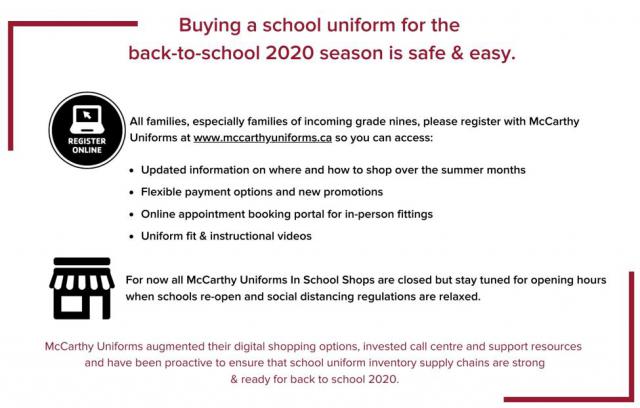 Our school uniform provider McCarthy Uniforms is pleased to offer social distancing shopping options, value promotions and flexible payment plans for school uniforms. Due to the uncertainty regarding COVID-19, please register as a student at www.mccarthyuniforms.ca to access information about your school uniform program, promotions & shopping plans for 2020.
Grad Hoodies
Attention Grade 12 Students! Order your 2021 Grad Hoodie today by ordering online at
https://www.mccarthyuniforms.ca/shop/school/175#SWEATTOPS-GRADWEAR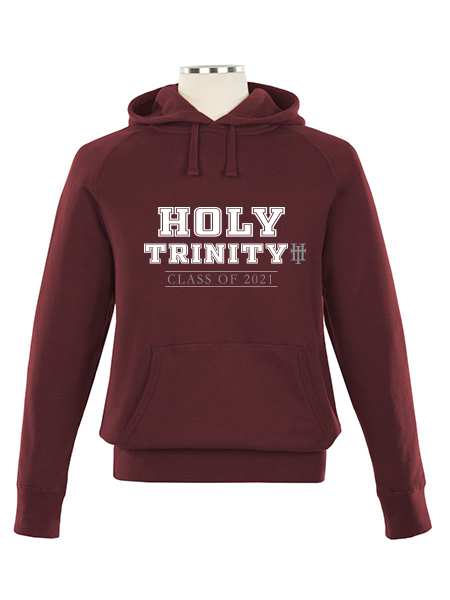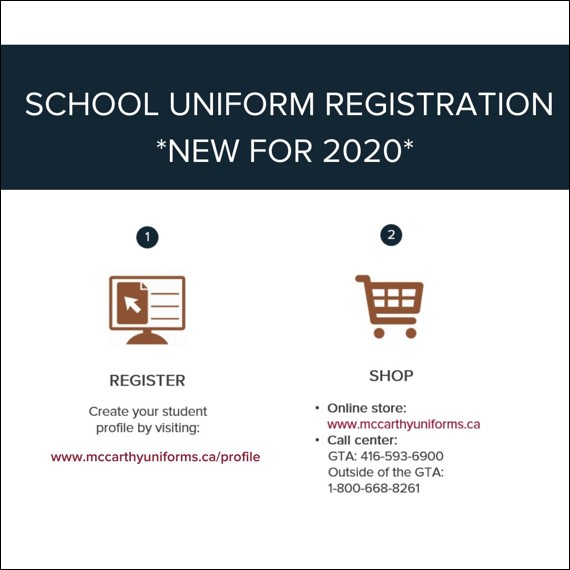 New Products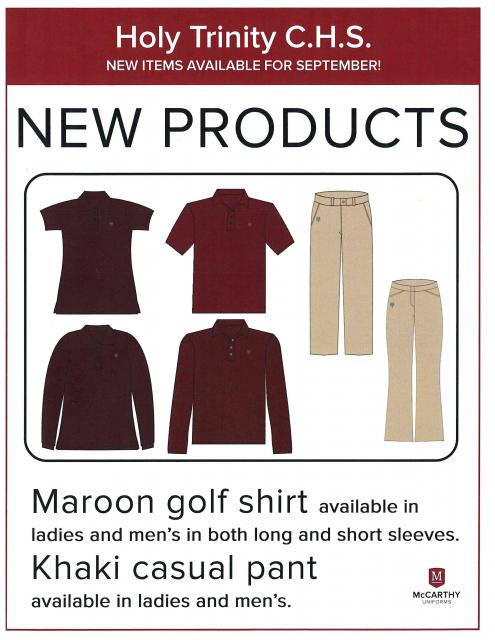 Spirit Wear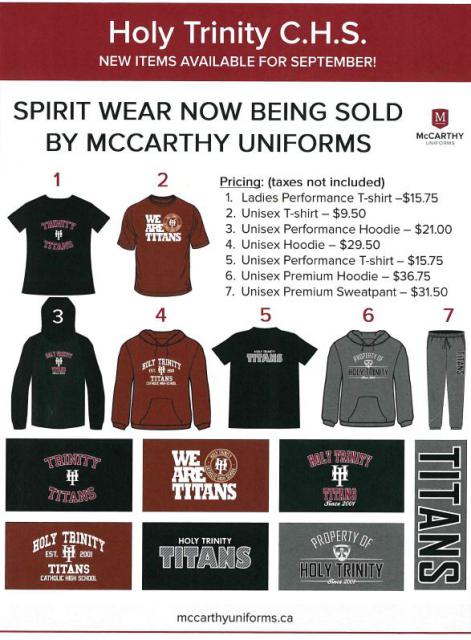 HEALTH CARE SPIRIT WEAR
Any student may purchase health care scrubs (pants and/or tops) to be worn on spirit wear days. These items are not available from McCarthy's.
Please complete the following order form and submit it to Mrs. Bouw.
Uniform Expectations
Our school uniform is a symbol of our Catholic learning community. It is supported by the parent community and School Board policy. The expectation is that our school is a disciplined environment and that our dress uniform is worn with pride and respect. Therefore our uniform must be worn at all times during the school day.
The expectation is: IN SCHOOL, IN UNIFORM.
Uniforms should be clean and in good condition. Students will not modify or accessorize the uniform. All uniform parts must be from our official uniform supplier, McCarthy's School Uniforms.
Phys Ed Clothing
DGN Kilters is the supplier for all phys ed clothing at Holy Trinity. Orders are to be made online or when the travelling showroom visits the school. Please see the DGN Kilters website to place your order.