Our Clubs
Clubs
Success at school is not just about academics – creating an enjoyable environment and meeting like-minded friends makes students feel more connected to the Titan community. Getting involved at Holy Trinity will help build more well-rounded and successful students. Whatever your interests, there is a club for you at Holy Trinity - from Angling Club to Debate team to Glee club – choose a club, get involved and follow your interests and abilities.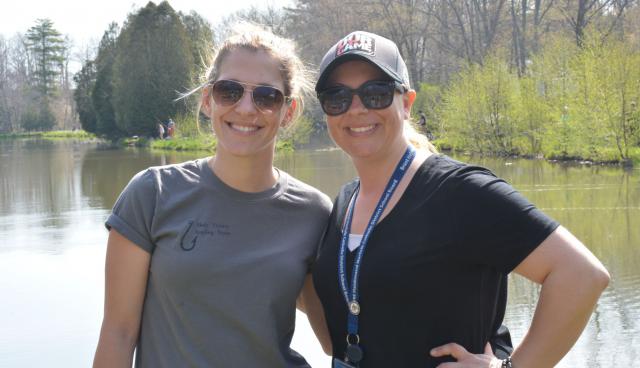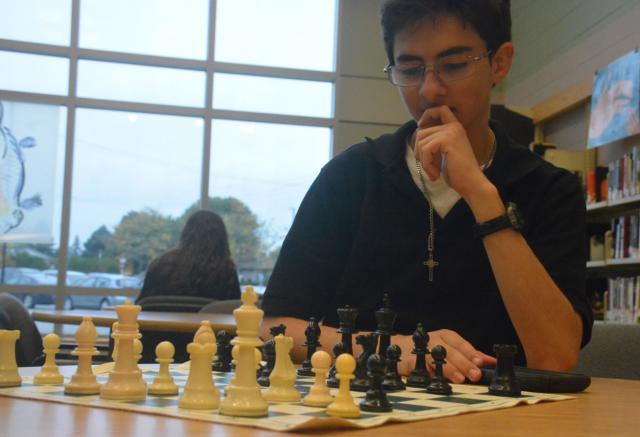 Our Clubs Include...
Anglers Team: Members who enjoy angling come out and participate in two high school tournaments. (Meet in April and May -2 tournaments)
AV Team: Students set up and operate sound and AV equipment for school masses, events and assemblies. (Training is provided Throughout the year as required)
Ag Club/Ag SHSM: Students with an interest in agriculture participate in two agriculture-based trips per semester. (Meet 1x month at lunch and 2 trips)
Art Club: Students with an interest in art, come together at lunch experiment with different media and new techniques. (Meet at lunch on Thursday Oct – June)
Book Club: Students with an interest in reading. (Start date TBA in library)
Chess Club: Students that are interested in developing their strategies in playing chess. (Start date TBA Meets Thursday at lunch in the library)
Concert Band: Students in this senior musical ensemble have a number of years of experience playing their instrument. Involves travel! (Wednesdays 3:00 to 4:45 Sept. – May. Audition required)
Crime Stoppers: Participate and determine ways to support crime prevention in the community & school (Meet once a month)
Derby Car Club: Getting a car ready for the Norfolk County Fair Demolition Derby. (March – June)
Drama Club: Students interested in dramatic performance. (Mid- October to May)
Eco Team: Eco-minded students that come together to discuss and lead environmental initiatives. We have participated in many environmental programs. Due to this, Holy Trinity attained a Gold standing for Eco-Schools Ontario. (All year Meetings at lunch as required)
FIT (Faith in Training): FIT – meet 3x/week to work out physically and spiritually during November. (November – 3X/week)
French Prayer Team: Students contribute to the morning announcements by speaking the morning prayer in French on Fridays. (Friday mornings all year)
Fusion 4 Inclusion: Students discuss and implement inclusion for all students. (Every other Wednesday at Lunch)
Games Club: Students spend their lunch playing various board games every day in room 214. (Every day at lunch all year)
Glee Club: For those who enjoy singing. Audition required! (Tuesdays 3:00 to 4:30 and some lunches)
God Squad: Faith leaders who role model in various activities throughout the school year. (Throughout the year as needed)
Health Care Club: For students interested in the field of health care. (Meet once a month)
HTTV: Students facilitate the live broadcast of the school's morning announcements. Student responsibilities include on-air personalities, camera operators, floor director, teleprompter, sound, video and graphics. (Before school all year)
Intermediate Band: You just need to know note names and basics. Piano players can play orchestral bells. (Thursdays after school 3- 4:30pm March – June)
Jack Chapter: Discuss and run events to promote healthy Titans. (Meet weekly on Mondays at lunch)
"Le Club Français" French Club: A club designed to improve students' spoken French and enhance their awareness of the French culture. Activities include French films, games and the preparation and appreciation of French food in conjunction with the Foods department. It is open to all students from grades 9 to 12. (Meet monthly Once per semester they cook and eat a French meal in Hospitality room)
Mock Trial: A club dedicated to learning the judicial process. Culminates in the Regional tournament. All grades welcome! (Beginning of semester 2 One day a week after school meetings)
Music Ministry: Anyone interested in singing or playing an instrument during mass is welcome! (Rehearsals afterschool & at lunch before mass)
Open Gym: Anyone interested in participating in sports activity of the day at lunch. (Every day at lunch)
Reach Team: Members participate in 3 tournaments. (Tues/Thurs at Lunch)
Science Club (STEAM): Students who are interested in science, technology, engineering, art and math. Meet to perform cool scientific feats. (October – June meet monthly and for special events)
Social Justice Club: Focus on serving others in the HT and wider community. (As needed to plan events)
Students' Council: Students who are interested in showing a leadership role throughout the school. (Weekly lunch meetings and events All year round)
Writer's Club: Students who show a love for writing. (Start date TBA in library)
Have a Question?