Hairstyling and Aesthetics
Introduction
Students can learn techniques in hairstyling and aesthetics in our classroom that features state-of-the-art equipment and materials.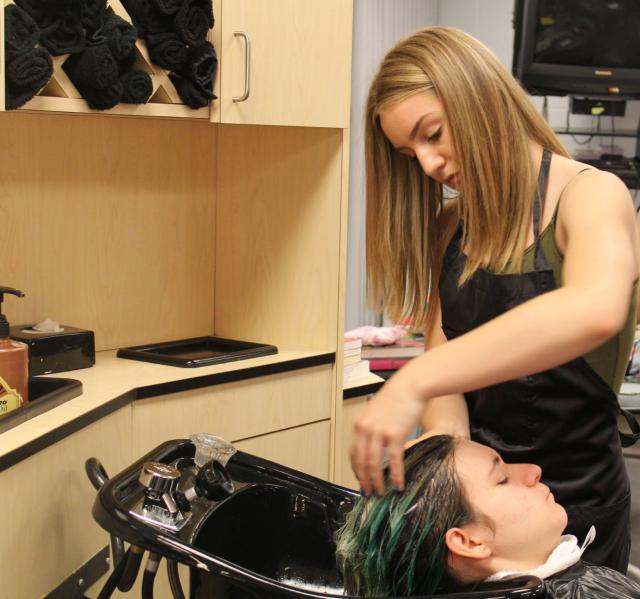 Students will learn about industry trends and develop hands-on skills needed for either professional or personal use.
Course Description
Grade 9, Exploring Hairstyling & Aesthetics, Open, TXJ1O1
This exploratory course introduces students to concepts and skills related to hairstyling and aesthetics, including hair, nail and skin care applications. Students will develop an awareness of related environmental and societal issues and will begin to explore secondary and postsecondary pathways leading to careers in the field.
Have a Question?