Principal's Message
It is hard to believe that the school year is over. I would like to thank our students and staff for their continued support and dedication to our school. The collective work of so many individuals in our community has made this an awesome school year. We have had much to celebrate this year.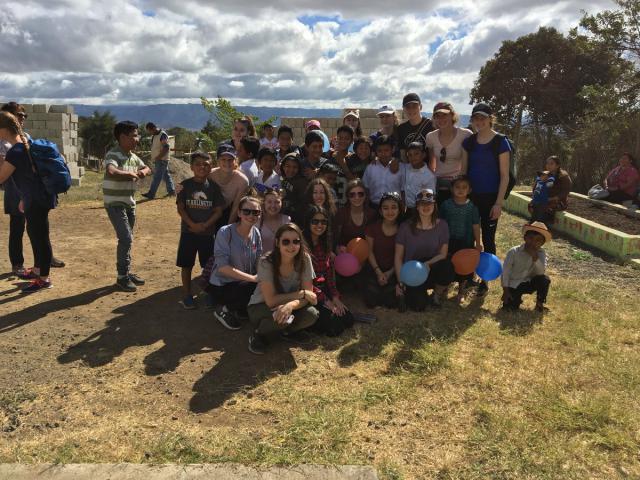 Our school continued to reach out and support our local community through many different initiatives. Hundreds of pounds of food was collected for our local food banks through our Titans Tackle Hunger, We Scare Hunger, and Reaching Out Norfolk campaigns. Our Giving Tree campaign ensured that children in our community would have presents to open on Christmas Day and families had meals to share. In addition, our school community supported a village in Guatemala through our Board's inaugural Global South Encounter. Our school community also continued their strong support for the United Way and the Heart and Stroke Foundation. Outstanding work, Titans!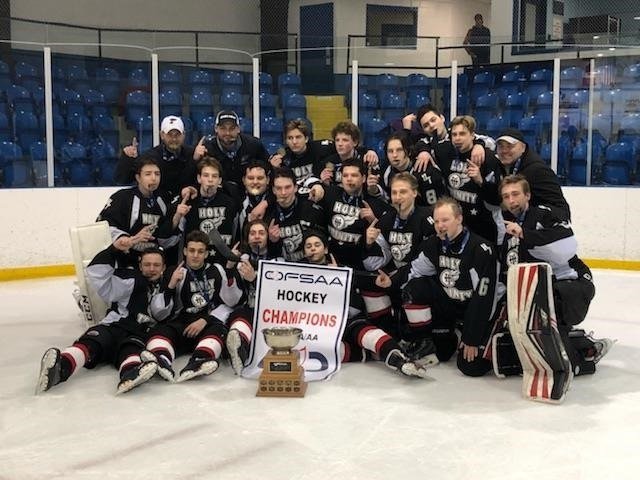 Our extracurricular programs excelled in the 2017-18 school year, as well. Athletically we celebrated our school's very first OFSAA Gold Medal Championship in Boys Hockey – an incredible accomplishment by these young men and coaches. We also had our Boys Rugby team and individual athletes in Golf and Swimming proudly represent Holy Trinity at the provincial stage. This year our Titans athletics program won an HT record number of NSSAA championships. Several students also demonstrated their technology skills at the Ontario Skills Competition. Musically, our Concert Band and Glee Club won 1st place in their respective classes at the Norfolk Music Arts Festival. Furthermore, our EcoTeam continued to implement environmental initiatives throughout the school year and was awarded Gold Certification for 2018. Our Healthy Schools Team successfully ran our "Building Stronger Titans Week" which was filled with activities to develop resiliency and promote mental health awareness. We are so proud of all of our Titans who are involved in our extracurricular programs. Way to go Titans! Please follow us on Twitter @trinitytitan to stay up to date with the many activities happening at Holy Trinity.

Our graduating students celebrated the completion of their high school careers with their prom "Memory Lane" at the Delhi German Hall. This was followed a few weeks later with their graduation ceremony. We are so very proud of the graduating class of 2018. They have left their mark at Holy Trinity through their high academic performance, through their participation in our school's extracurricular activities, and through their social justice campaigns. I know our graduates will continue to use their God given talents to make a difference in the world. Congratulations to the Graduation Class of 2018!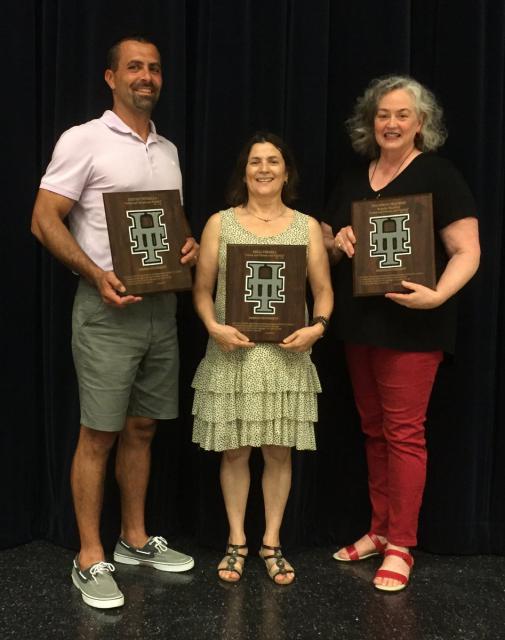 In addition to our departing graduates, we must also say good-bye to Mr. Petrella, Mrs. Pereira and Mrs. MacNeil. After 31 years of teaching, Rosalie MacNeil will be retiring at the end of this school year. Mrs. MacNeil was on staff when Holy Trinity opened in 2001 and has been an integral part of our Art Department and staff. In addition, Educational Assistant Zelia Pereira will be retiring after 29 years in education. Mrs. Pereira has worked at HT since 2004 and has done exemplary work with so many of our students. We also say good-bye to Steve Petrella who will be taking on the role of Physical Education Department Head at Assumption College in Brantford. Mr. Petrella has had an extremely positive impact on our school through his leadership and coaching. We wish you all the best in your future endeavours.
I would like to wish you all a very safe and relaxing summer vacation.
God bless,
Humberto Cacilhas